Welcome to CE INSTITUTE LEARNING CENTER
ABOUT US, WHERE IT STARTED
It all began when Roland, one of the CEI's founders, noticed how his friends (civil engineers) from all over the Philippines kept on asking him and looking for trusted seminar-provider company that would give them additional learnings in public project constructions and of course, certificates for their application for Project Engineer Accreditation.
However, the time that they will invest is a problem because usually, the seminars are rigorous and long and sometimes costly. Further, the lecturers in various seminars in construction are rare. A civil engineer needs specific topics and Certificate of Training/Completion to be able to receive points for their PE accreditation. Without the points, they cannot handle/implement DPWH projects.
To solve the problem, Roland and Khristin built a simple platform that would provide much needed seminars that are first, timely and practical; second, suitable to individuals who are very busy with their own work schedule.
On May 2020, during the imposition of lockdowns, CE Institute Learning Center (CEILC), cei-ph.com was launched. From what started as a flexible online seminar for busy engineers, CEILC has become the #1 Asynchronous Learning platform, headed by a passionate team dedicated to helping professionals or students in construction industry to prepare/educate themselves, be accredited Project Engineers in DPWH projects, and earn Continuing Development Points (CPD) for their PRC renewal as Self-Directed Learning (Learn More).
We are a group of Civil Engineers and Geologist with specialization in Structural, Geotechnical Engineering, Project Management, Quality Control/Assurance and inspection, and Engineering Geology. We are experts in construction and quality control/assurance/inspections of roads, bridges, flood control structures and buildings as well as its project implementations/ maintenance inspections.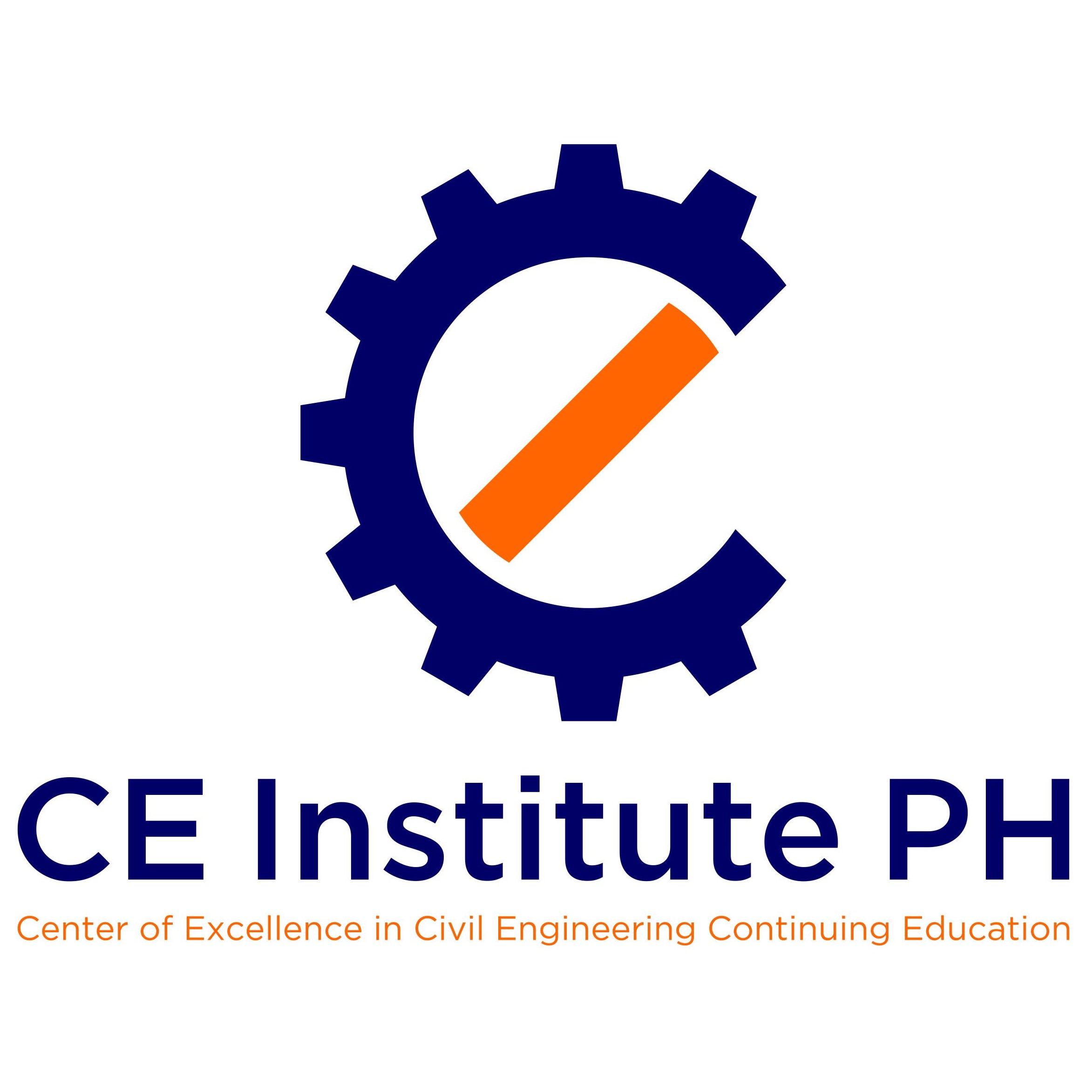 We are Special Lecturers in Field Engineer Courses, Materials Testing Technology Course, and other Trainings being conducted in various major cities in the Philippines.
MISSION
To design and provide online seminars/training programs responsive to the needs of the Filipino professionals in pursuit of enhancing their technical and management skills.
VISSION
CE INSTITUTE LEARNING CENTER is an effective and efficient online training provider, improving the knowledge/skills of every Filipino professional through quality trainings/seminars that would contribute to nation-building.
CORE VALUES
 Service, Professionalism, Excellence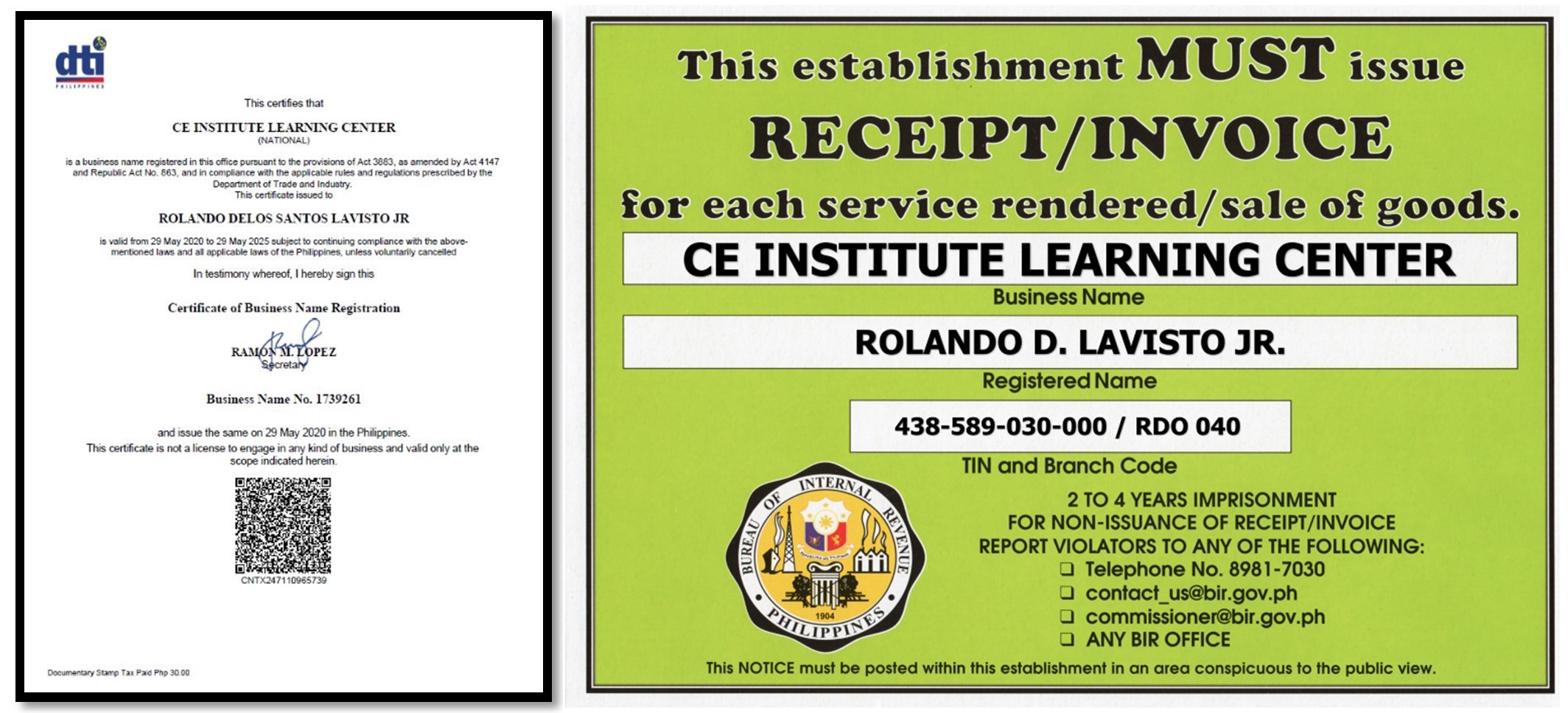 CEI LEARNING CENTER IS A CERTIFIED REGISTERED BUSINESS
Department of Trade and Industry (DTI); and
Bureau of Internal Revenue (BIR).
Ask for a BIR Receipts here.
MEET THE TEAM FROM CEI-LC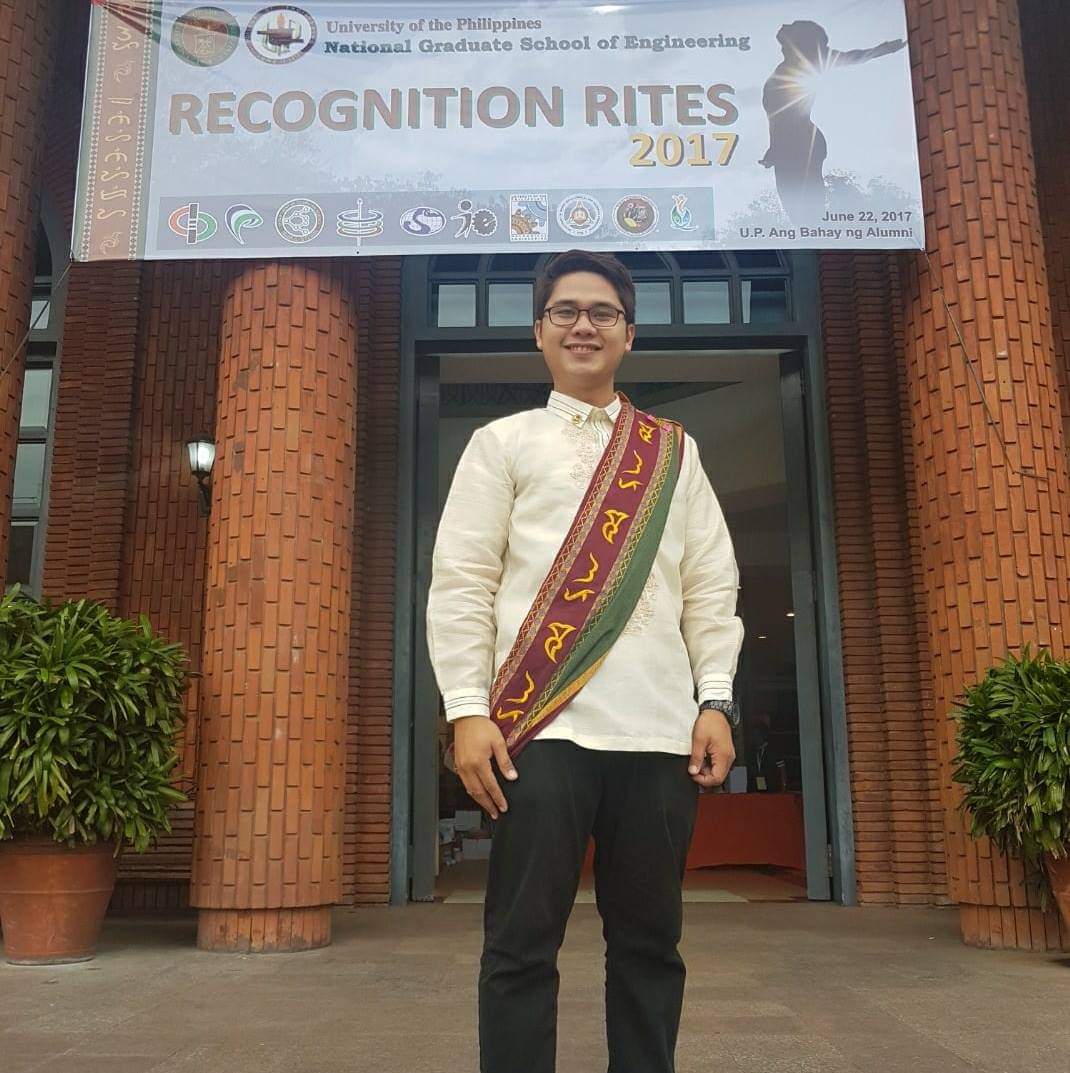 Co-Founder
Special Lecturer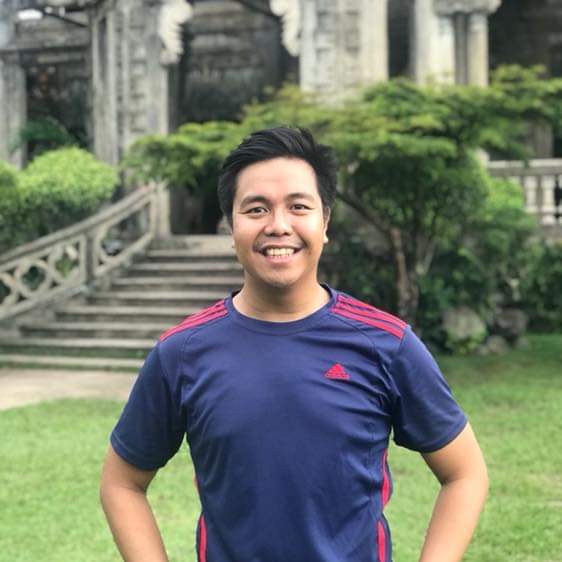 Founding Member
Special Lecturer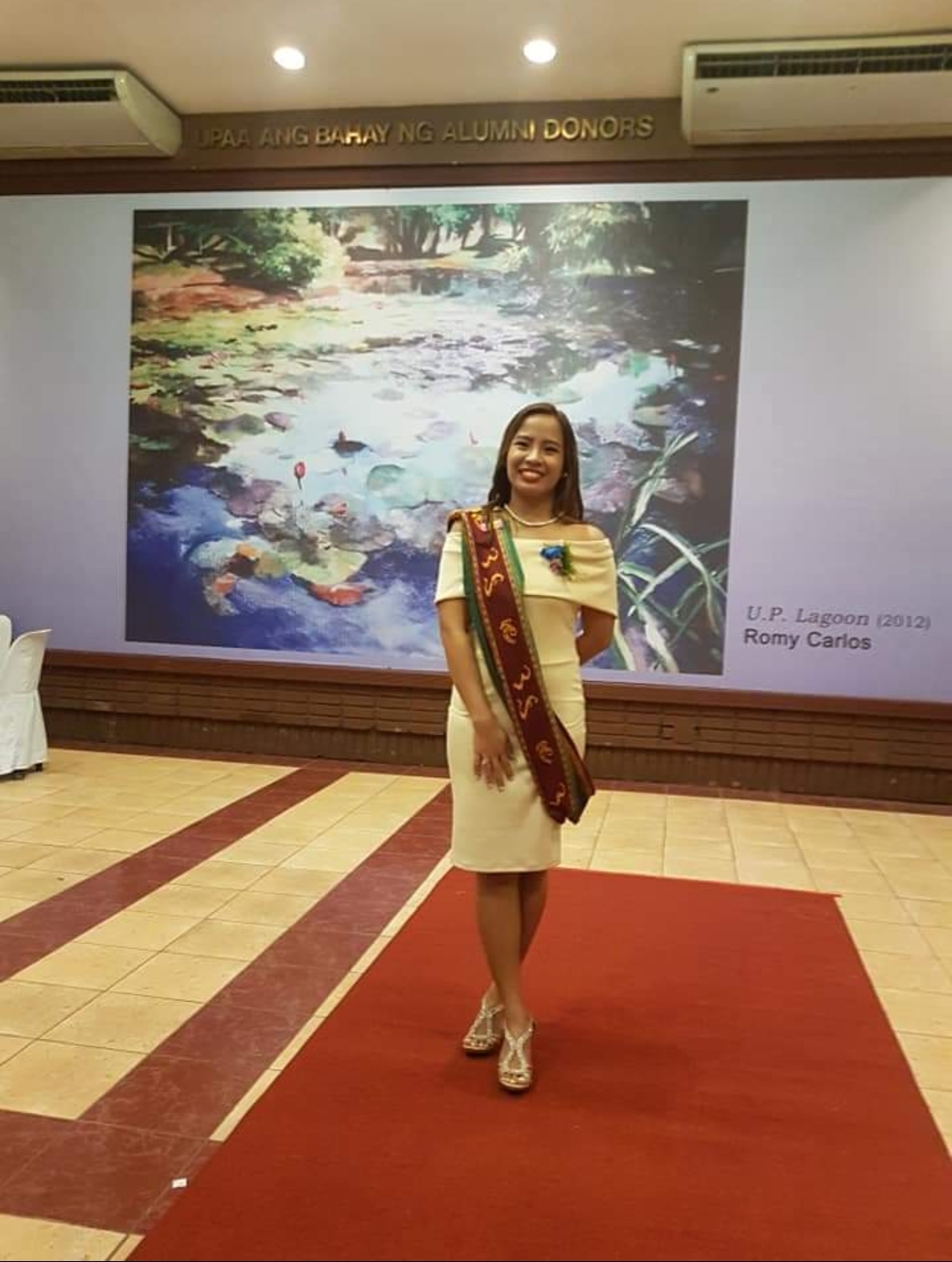 Co-Founder, Chief Admin Officer
Special Lecturer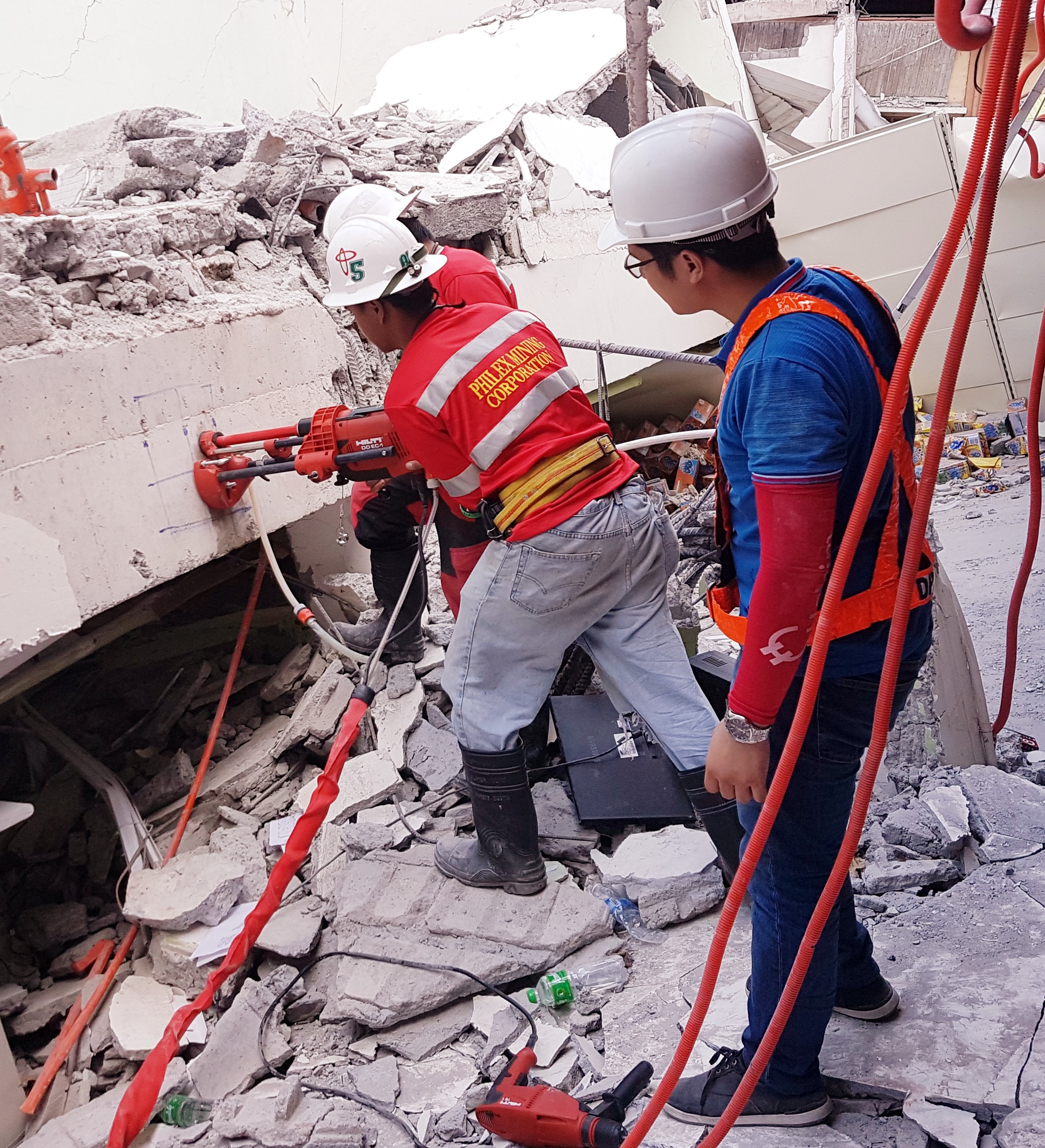 Engr. Roland DS Lavisto
RDL is a MS Civil Engineering Graduate. He's a licensed Civil Engineer and a Master Plumber who has expertise in Structural and Geotechnical Engineering, Project Management, and Quality Control/Assurance. He conducts detailed investigations of existing Bridge and Building Structures as well as geotechnical investigations of Road and Slope Structure Collapses throughout the Philippines.
This photo shows a concrete coring operation in one of the beams of Chuzon Supermarket that failed due to an earthquake in Porac, Pampanga.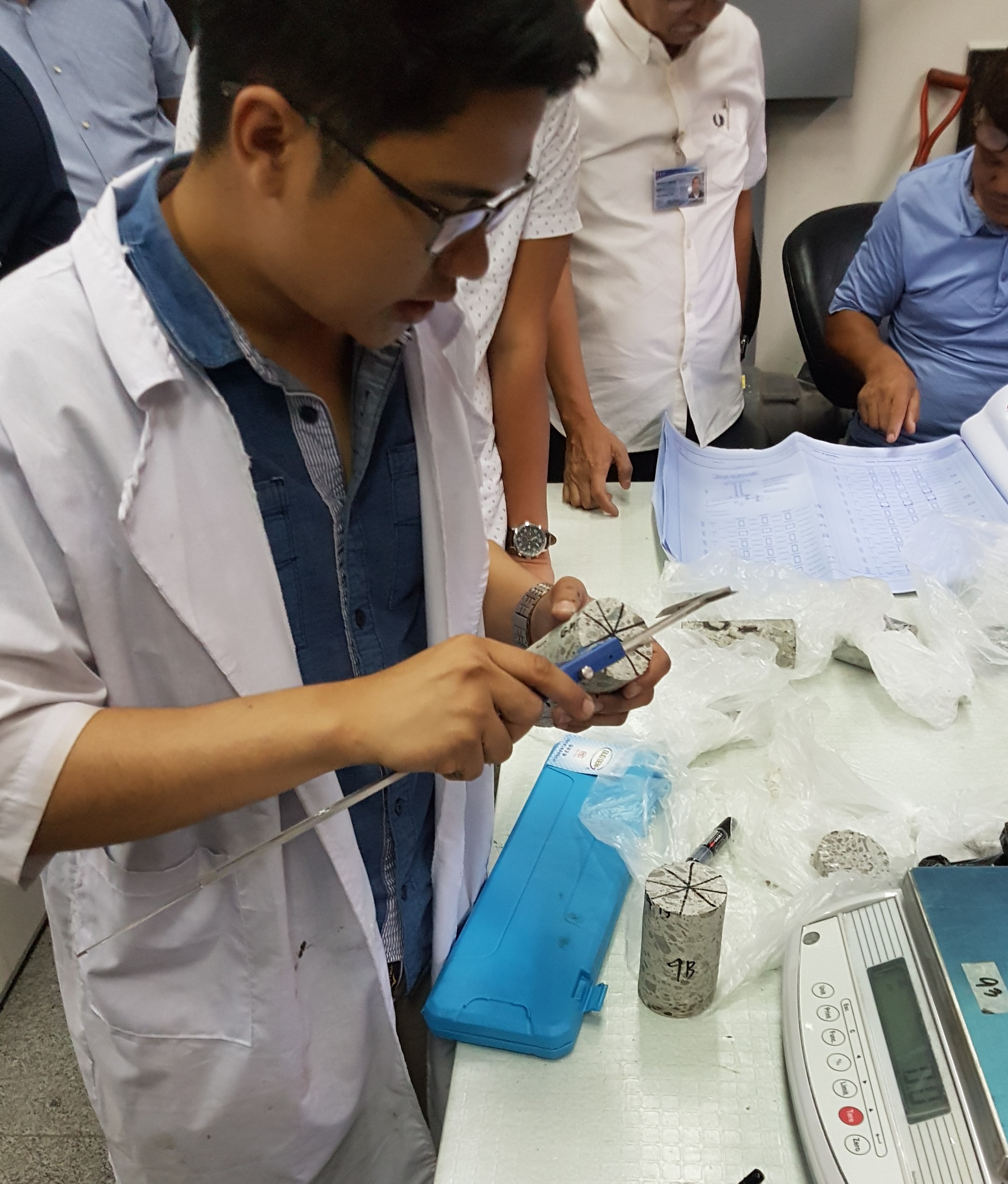 Civil Engineer, Master Plumber, Geotechnical Engineer
Some of his famous detailed investigations include the Geotechnical and Structural assessment of the Alleged Tilting of Emilio Aguinaldo College in Manila caused by the Luzon Earthquake (2019), Pavement Evaluations of Manila North Road, Manila South Road, Mindoro Circumferential Road, Capiz-Aklan Road, and SLEX, and Detailed Investigation of the Structural Integrity of Fort Bonifacio Tenement in Taguig (2015-2016). Several road slips and building collapses (2019) in Regions IX and XII were also included in his detailed investigations.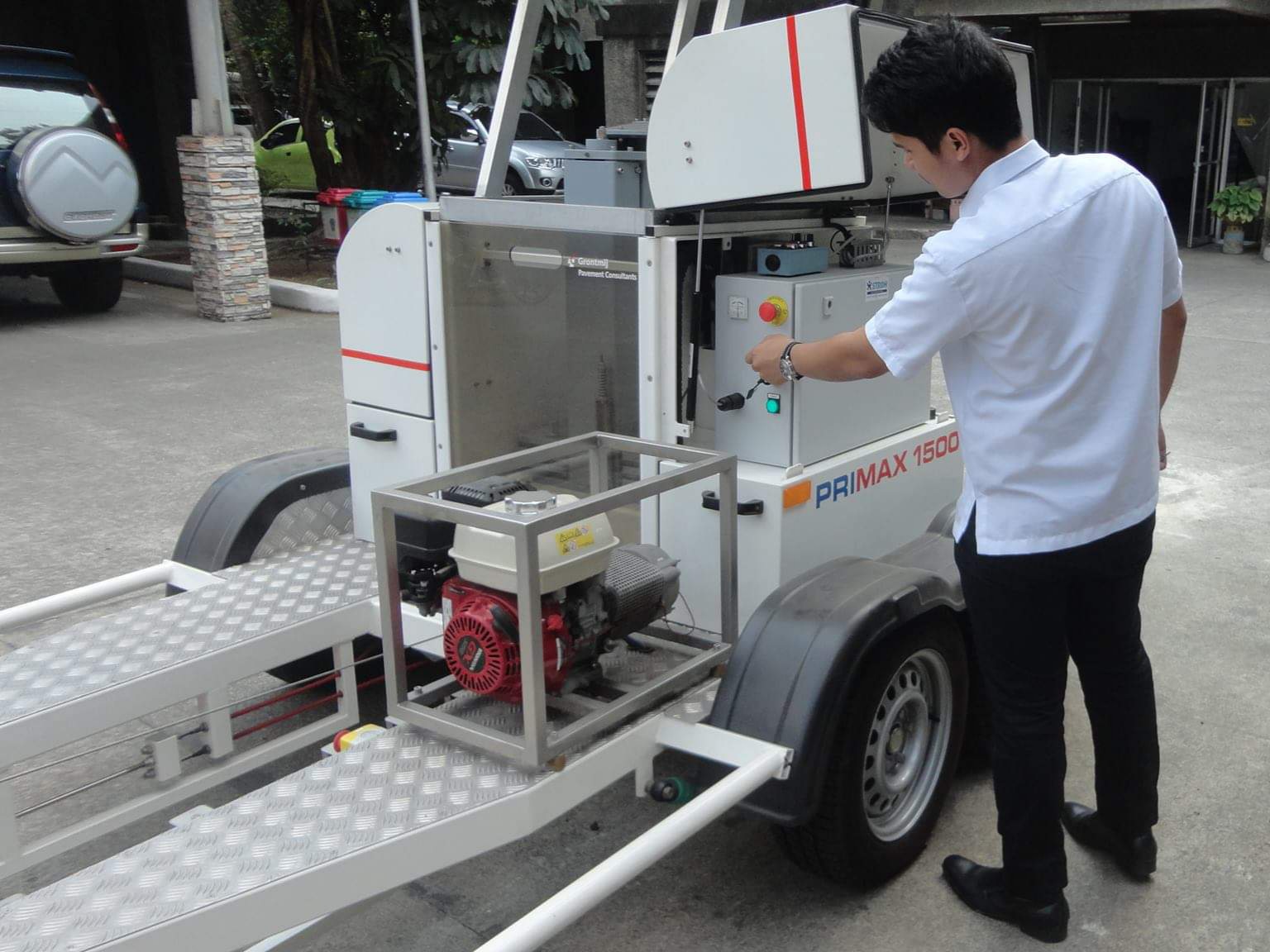 He scored 85% in his Comprehensive Field Engineers Course Examination; 97% in Comprehensive Materials Testing Technology for Materials Engineers, and 99.50% in Constructors Performance Evaluation System (CPES) Examination.
Engr. RDL is a MSCE-Geotechnical Engineering graduate of UP Diliman last June 2017. He is an Associate Professor of Civil Engineering. He also conducts seminars to various government agencies such as DPWH and its Regional Offices, Philippine Ports Authority (PPA), National Irrigation Administration (NIA), NAPOCOR, National Housing Authority (NHA), various LGUs of DILG, and many more.
This photo shows a routine check up prior to operation of Falling Weight Deflectometer (FWD), a testing device used by civil engineers to evaluate the physical properties of pavement in highways, local roads, airport pavements.
Get to know his work by joining in one of his courses.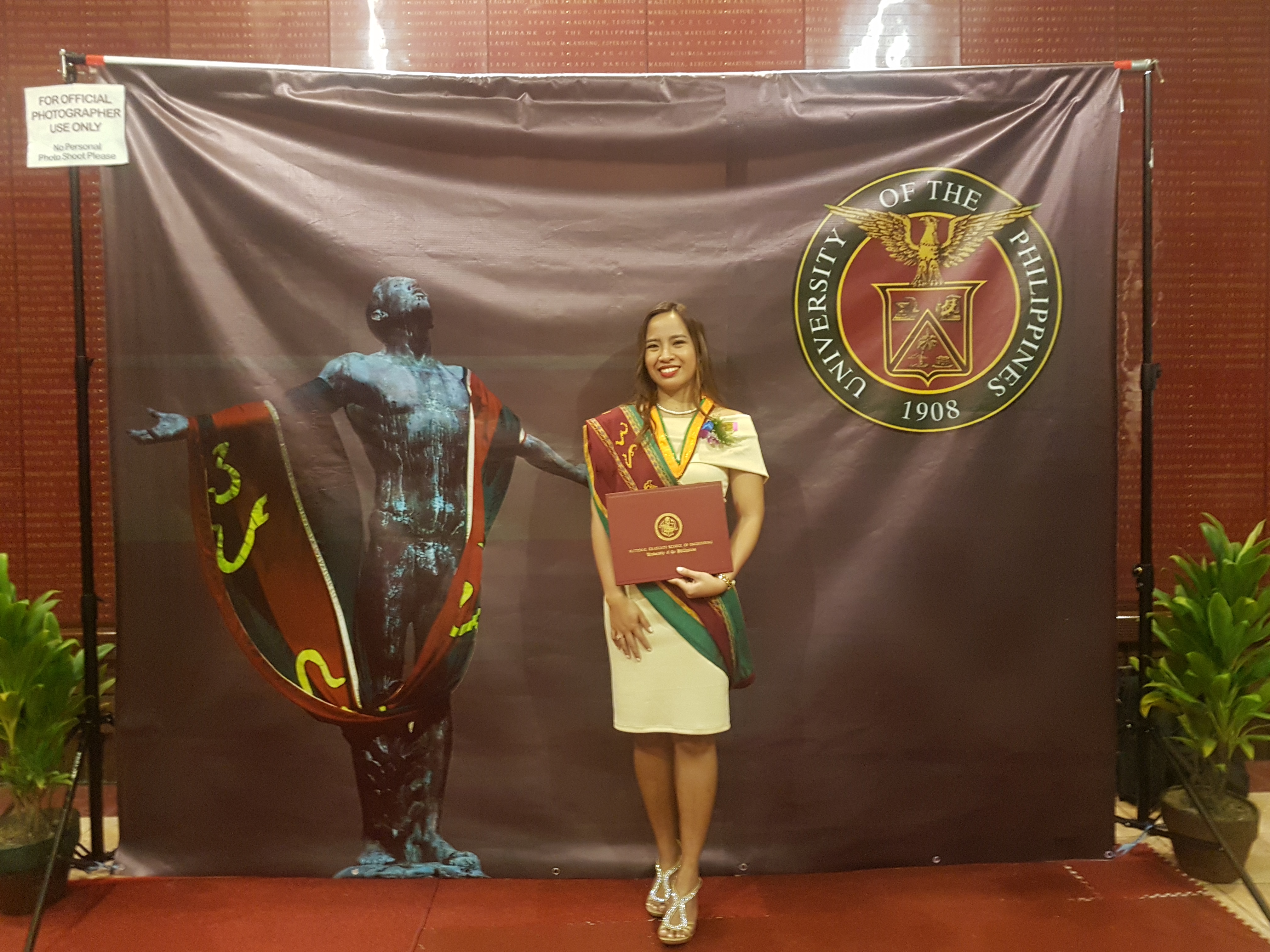 Engr. Khristin Trinidad
Engr. Khristin is a BS Civil Engineering and MSCE-Structural Engineering Graduate of UP-Los Banos and UP-Diliman, respectively. She is an expert in Structural Engineering-Concrete Technology, Quality Assurance, Concrete Petrography, and Engineering Research.
In this photo shows her graduation day in June of 2018 at Bahay ng Alumni, UP-Diliman.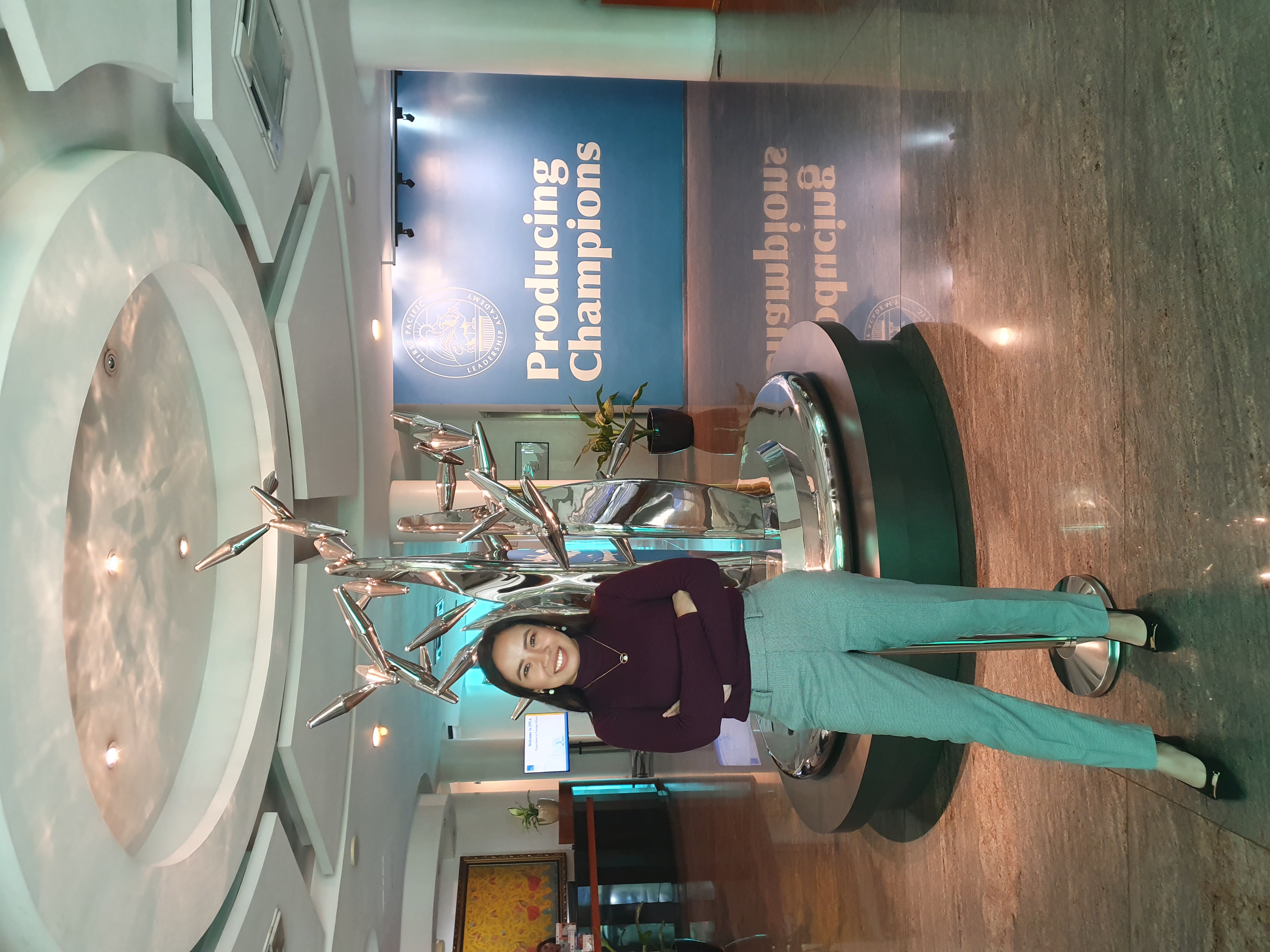 Civil/Structural Engineer, Special Lecturer, Producing Champions
Engr. Khristin in one of her lectures at First Pacific Leadership Academy in Antipolo. She has been an inspiring lecturer to Engineers from DILG, DPWH, NIA, NHA, and many more Government/Private Agencies.
Concrete Petrography
Engr. Khristin is a certified concrete petrographer. This photo shows here analyzing concrete structure as part of her expertise. Photo taken in Singapore last August 2019.
She scored 98% in Comprehensive Materials Testing Technology for Materials Engineers; and 99.00% in Constructors Performance Evaluation System (CPES) Examination.
Petrography is a branch of geology that is applied to concrete and concrete raw materials. This technique examines and evaluates the optical properties and microstructural characteristics of the materials. Petrographic analysis for concrete begins by accepting an aggregate for use in concrete (ASTM C295).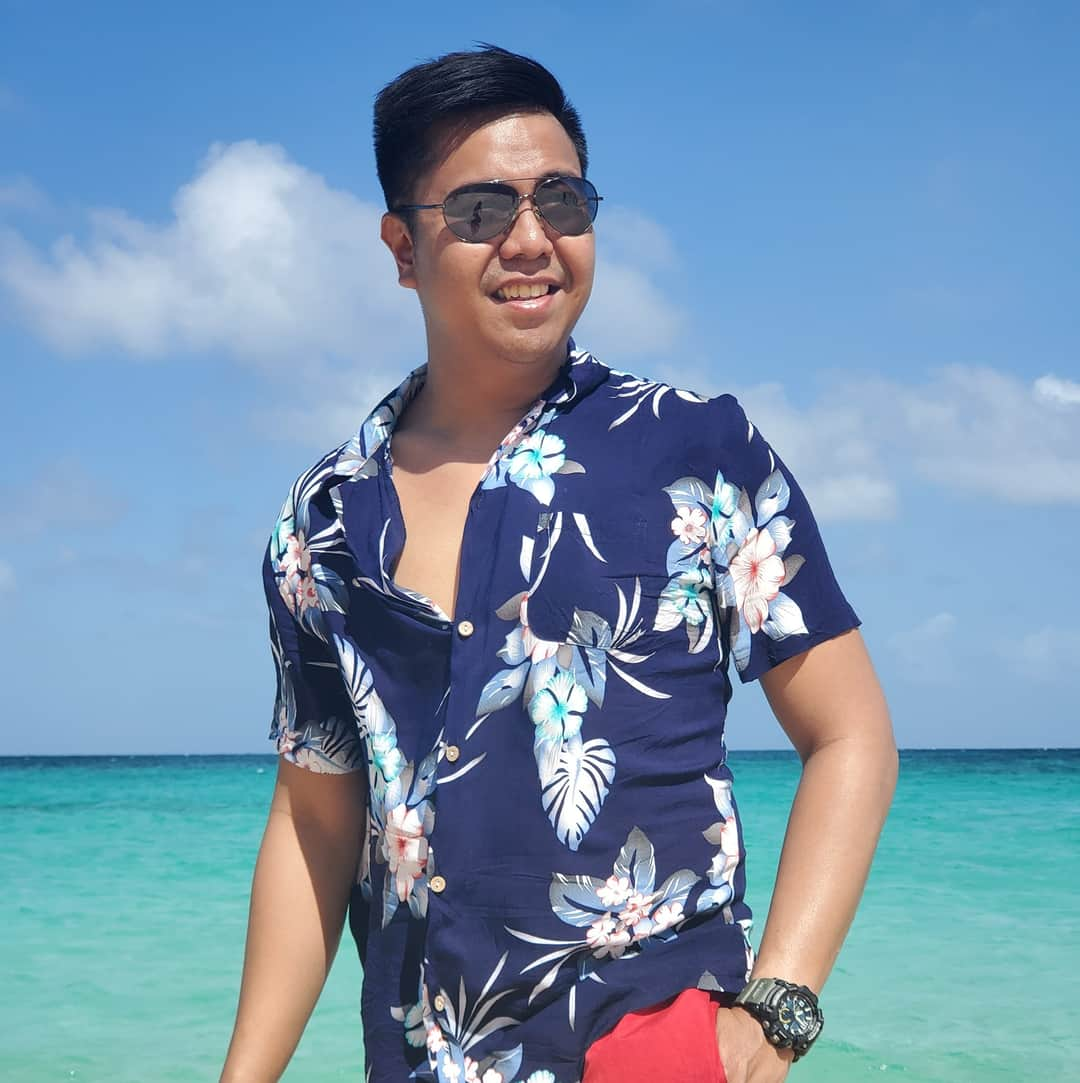 Geo. Bonn Allen M. Perias
Mr. BAMP is licensed Geologist and our Special Lecturer for Engineering Geology and Site Investigation.
He is a graduate of Mapua University and presently undergoing his Master's Degree in Geology in UP-Diliman.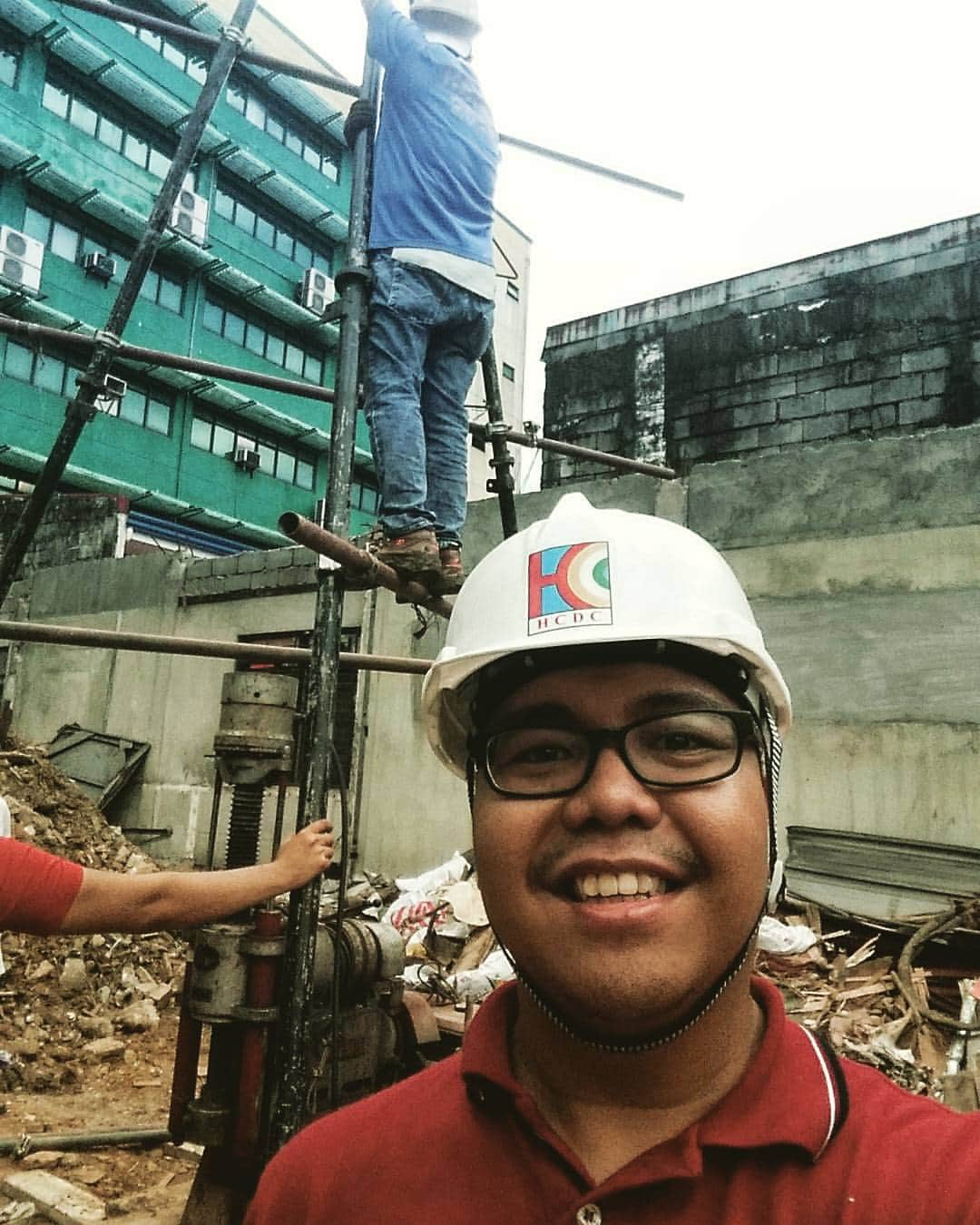 Soil Investigation Specialist
He specializes in subsurface soil investigations for site suitability and characterization, construction material sources exploration and geological hazard risk assessments.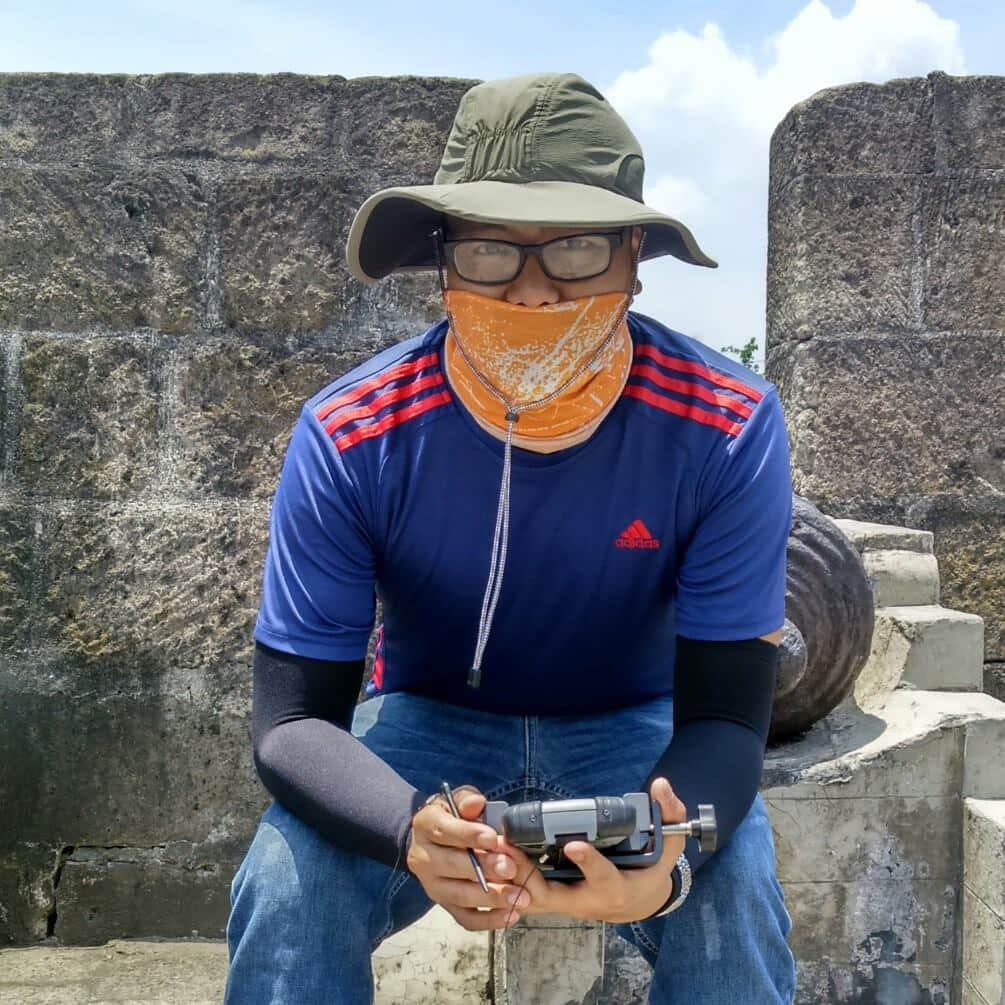 Engineering Geologist
He is also well-versed in concrete petrography, the analysis for prepared sample of concrete to look for features such as degree of cement hydration, microcracking, reaction products, breakdown of aggregate.
He will be sharing with you his expertise in Global Navigation Satellite System, Mapping of Geotechnical Investigation in the Philippines, Non-Destructive and Partial Destructive Testing, and many more.